True sex stories – Free real life sex stories & audio porn
Often a dirty story is sexier if you know it actually happened. Many – perhaps most – of the posts you'll find on this blog are true sex stories, and here I've collated all the ones I know to be real life sex stories on one page. True sex stories written by me, and by the fabulous guest writers who contribute their own experiences too.
True sex stories – audio porn
Browse all the audio porn stories here.
Real life stories – blogs & guest blogs
Thoroughly fucked: what is the most fucked you can be?

Audio player not available in your browser… download the mp3 instead!

Tear off my clothes: an intro to the bracelet game

Audio player not available in your browser… download the mp3 instead!

Doxy butt plugs: I like to make him make *that* noise

Audio player not available in your browser… download the mp3 instead!
View all true sex stories.
Want more sex stories? Head to the guest audio porn page to hear sexy stories (both true and fiction) read aloud, go to the BDSM stories page if you fancy more kink, and don't forget to share links to the stories you love. I want this site to be free-to-access forever, and I can only do that with the support of you fabulous sex story lovers sharing the ones you like most.
You should also check out these cool companies, who sponsor my website and have fabulous audio sex stories of their own.
Bloom Stories – intimate audio experiences.
FrolicMe – stunningly shot porn plus erotica and audio.
Literotica – some true, some fiction, plenty to choose from.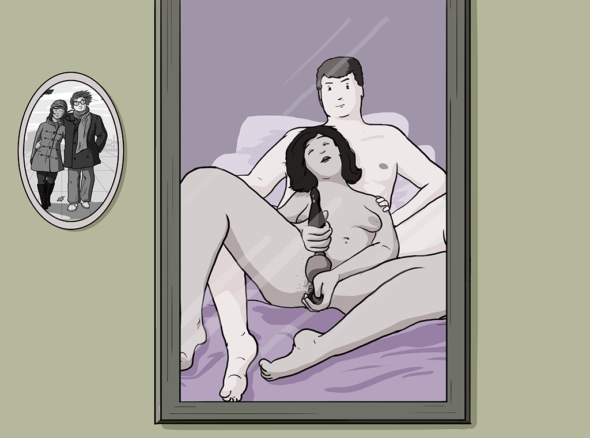 If you'd like to take a step closer, too, you can always…
Help me bring you more true sex stories!
I fund this site through a combination of advertising and the generous support of people on Patreon. My incredible Patreon team chip in to fund the work it takes to turn real life sex stories into audio porn. They also get to vote for which stories they would like to hear next, make suggestions for new kinky topics or story scenarios they'd like to hear. And sometimes they even issue me with sex challenges that I take on, then write about, effectively directing the true sex stories that end up on these pages. Like that time when someone challenged me to make – and keep – eye contact for the entire duration of a shag. Sounds scary, was actually incredible!
What's more, each month I do an audio update that's just for Patreons, where they get to hear behind-the-scenes gossip from the blog as well as extra real-life sex stories sometimes as soon as they day after they happen. I am shameless in my bragging when I've been getting good and laid.
Patreon supporters also get to enjoy this site entirely ad-free! If you support me on Patreon (at any level), when you're logged in you'll never see or hear an advert on this site. Want to join the team? Come support me on Patreon and let me know what sexual adventures you'd like to read/hear next!

Other great places for true stories
My own experience is always going to be limited, because no matter how kinky and adventurous I am, I am still only one woman. For more real life sex stories from other amazing bloggers, you should definitely check out some of the brilliant sites below.
I'll be adding to this list as time goes on, and of course publishing brand new stories every week, as well as new audio porn from myself and the fabulous guest writers who bring their own flavours of filth – real life and fiction – to these pages. Feel free to get in touch if there are great bloggers who you think I should be following!
If you've got some real life sex adventures of your own that you'd like to share, check out the guest post page to find out how to submit your own (and get paid for it).
Before I leave you to go explore the site, I'm going to ask you to consider sharing the posts/audio/stories you love – on social networks, with your kinky friends, and anyone over 18 who you think might enjoy it. Sex bloggers like me are battling censorship on a number of different fronts at the moment, and in order to keep going we rely on people like you to spread the word about our work. Please share if you enjoy the site, I really appreciate it!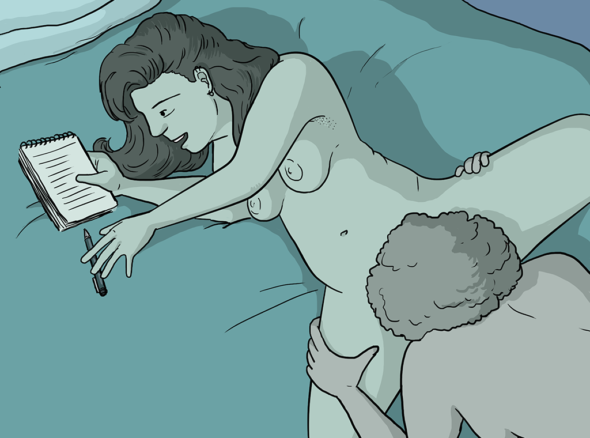 Still hungry for more? Ah go on then, here are some more real life sex stories from myself and guest bloggers. Got a story of your own to share? Consider submitting your own true sex story via the guest blog page.
Do you want to cum on my arse? Beg me…

Audio player not available in your browser… download the mp3 instead!