Free erotic fiction | Sexy stories as audio erotica and text
Free erotic fiction, written and read by Girl on the Net and guest authors. Whatever you're into, there'll be erotic fiction to cater to your tastes, so here is a round-up of the latest stories published on site. Scroll down for erotic fiction audio porn, guest erotica and lots more.
Free erotic fiction: audio porn
Browse all the audio porn stories here, or refresh this page to see a new random selection of the over 150 audio stories published on the site.
Erotic fiction: written stories + blogs
Halloween erotica: Truly, madly, deeply

Audio player not available in your browser… download the mp3 instead!

Using him like a sex doll: FFM erotica

Audio player not available in your browser… download the mp3 instead!

Fucking is forbidden: you can beat me but you can't fuck me

Audio player not available in your browser… download the mp3 instead!

DITMY – Brutal fucking and kinky diy

Audio player not available in your browser… download the mp3 instead!
See all erotic fiction blog posts and stories, and check out the erotica tag too! Or hit 'refresh' to get another random selection of fictional sex stories published here on site.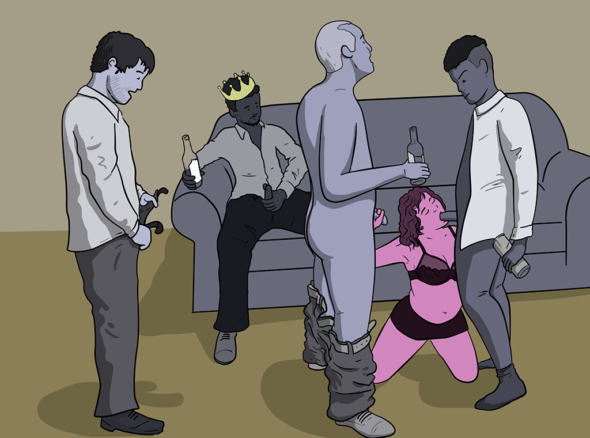 Help me write more – and make more audio porn!
Want more free erotic fiction stories? Head to the audio porn page for a list of the latest available erotica read aloud as audio, or visit the BDSM stories page if you're after just the kinky ones. If you fancy dipping your toe into the world of true sex stories, I've got plenty of those as well.
And remember the golden rule: if you like something, share a link to it! Sex writing in the age of censorship is hard, and the cheapest and simplest way to support sex blogs like this one is to share links to the work you love with others who'll enjoy it too.
Please feel free to share links to these free erotic fiction stories on any of your social media channels which will allow sexy content, or by email with your lovers and kinky mates. And if you have erotic fiction of your own you'd like to share, feel free to pitch me – details on the guest blog page – I'll pay you for your work and bring your fiction to a large audience of delightfully kinky people.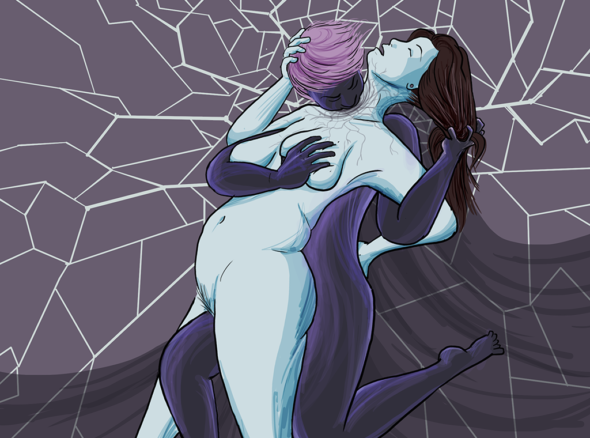 Want early access to new stories? Support me on Patreon!
Here comes the money bit: I rely on support from readers/listeners via Patreon to help me write and publish more erotic fiction. The support from Patreons helps fund the recording, editing and production of new audio porn, pay other erotic authors for their work, and keep this website running.
As a Patreon, you'll get early access to new audio porn, the chance to vote for which stories you'd like to hear recorded next, and make suggestions for kinky topics you'd like to see covered here on the blog. Supporting me on Patreon – at any level – also means you'll be able to remove all ads from the site. Tempted? Course you are! Come check out my Patreon page here.