Annual Patreon subscriptions are set to the maximum possible discount (16%) for the whole of November 2023. Plus everyone who's a Patreon on December 1st gets a Christmas card from me, and you get extra freebies if you sign up to annual subs at the higher tiers. Now's the best time to join! 
Would you like to get a beautiful smutty Christmas card from me? Now's the time to support the audio project on Patreon! Every year the incredible illustrator Stuart F Taylor, who draws so much beautiful art for this site, creates a gorgeous sexy image and I do a limited print run to send it out to all Patreons. Every single supporter, no matter how long you've been one and which tier you sign up to, is eligible for a card. So join us on Patreon before 1st December and get yours!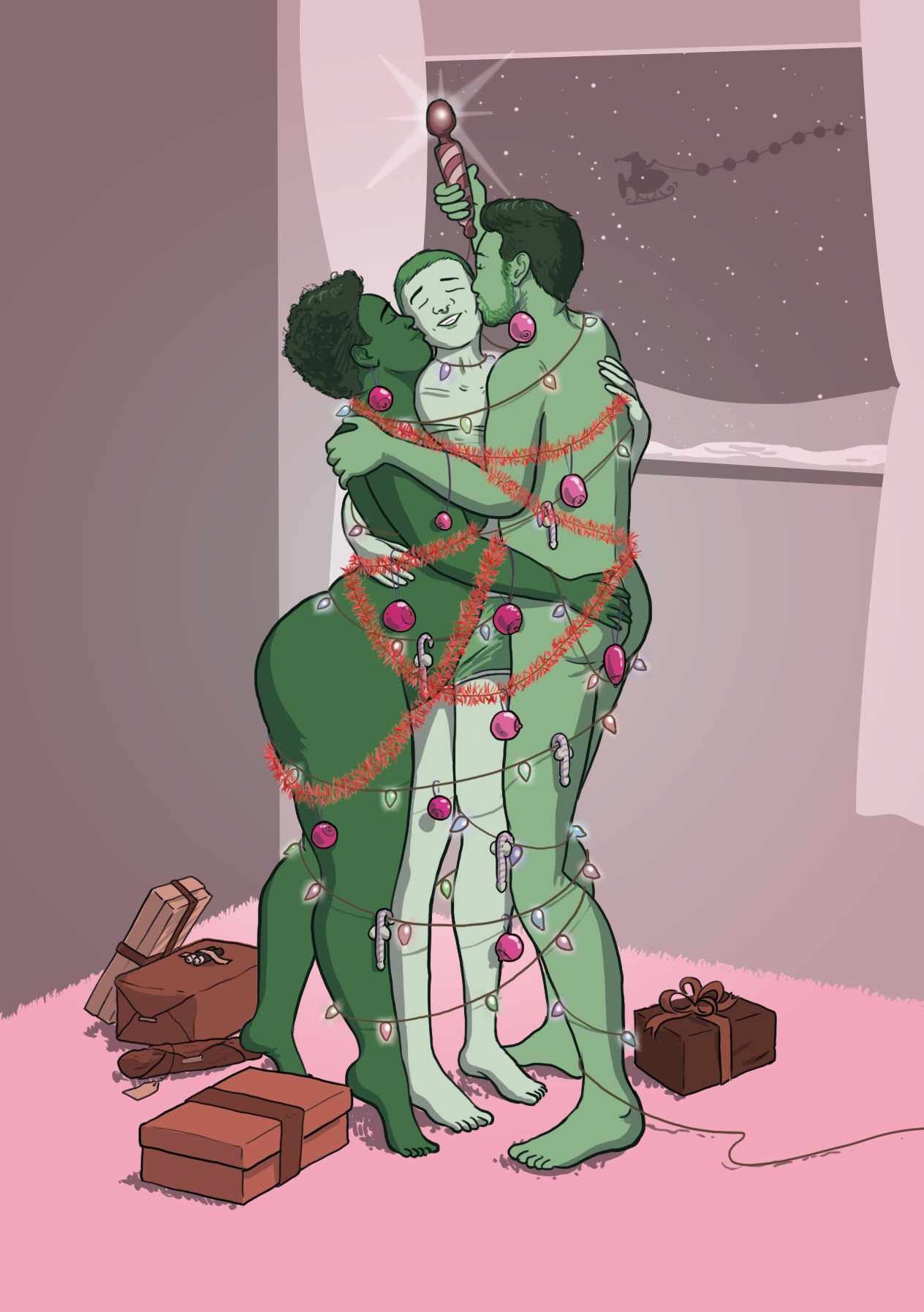 But wait – there's more!
The first 50 people who buy an annual Patreon subscription for the $5/£4.50 tier or above (that's just over $50 or £45 for the year) will ALSO get a little present – one of these beautiful limited-edition notebooks. They say 'no one does what you do quite like you', and they're part of a very limited run of 200. 100 went to sex bloggers/erotic creatives at Eroticon, some went to new Patreons in the summer, and the rest are reserved for you lovely lot!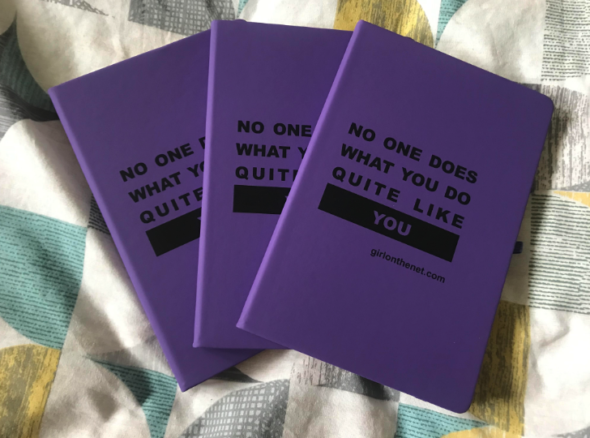 If you've ever enjoyed any of the smut that's published there, now's the time to chip in and help me (and the incredible team of writers and readers!) make lots more in 2024.
The notebooks are available exclusively to annual Patreons at tier 2 and above!
Your subscription also gives you…
audio porn in your podcast feed. This includes my audio, guest audio, monthly Patreon updates, and any extra bonus content. Easy to listen to, queue up, and search in your podcast app of choice.
early access. All the audio before it ever goes up on site, so you hear it before any of the normal people.
ad-free. If you're logged in to Patreon while you're on my site, you don't get any ads (including the pre-roll ads on audio).
monthly updates. Each month I record a behind-the-scenes update to let you know what's coming up on the audio project, as well as give you the stories behind the posts you read here on the blog. Think: dating mishaps (or occasional successes!), silly stories, opinions on sex things in the news, etc. To give you an idea, May's update featured me completing a dating challenge Patreons had given me the month before, and April's had a story about me clumsily humiliating myself on a different date.
live hangouts. Once every few months or so, I do a live Zoom hang with my lovely Patreon team: reading you new stories (often ones which have never been on the blog, and may never go on the blog), doing Q&As, and generally allowing myself to be a bit more open than when I'm writing posts that go out to hundreds of thousands of people.
input! You'll have the chance to vote in the monthly poll to tell me which smut you'd like to hear this month.
PLUS all this bonus content!
Occasionally I'll do fun extras like interviewing people who feature in the stories on site. Here's an interview with the lovely Bracelet Game guy, and a couple of chats with my good pal Jess where I plunder her brain for wisdom on relationships and we share sex stories about times we've banged our friends/each other.
There are also bonus extras from interviews I've done with other cool sex industry people: hear me nerd out with my fave sex educator, the excellent Justin Hancock of Bish.
Oh! And once I ran a sex quiz for my parents. Find out which kink made my Mum go 'I think I want to try that one!' and what she thought a 'WAP' might be. How many letters of LGBTQIA could my stepdad identify? And which song do they think would be the best one to hum with a dick in your mouth?
AND extra erotic stories!
Did you know that I once wrote a 2000 word piece of tentacle porn? Or a story in which someone incorporates a combine harvester into their e-stim butt plug play? Or a femdom story set in the Houses of Parliament in which a horny MP rides her researcher's cock on the front benches after hours? One in which my favourite type of snake gets a cameo?
How about some emotional smut about pearl necklaces, or a threesome in a caravan?
If you prefer your erotica more traditionally horny, here's some cruel torture with the cane, an impulsive and eager nylon-ripping fuck, or a spitroast along the beautiful Colorado River.
MOST IMPORTANTLY! You're keeping the audio project running!
Although Patreons do get a lot of bonus stuff, and they get early access to standard audio porn, all the audio porn goes up on the site for free in the end. No paywalls, no subscription fees.
The point of the audio porn project is to make erotica more accessible, and that includes financial accessibility too. So if you can afford to chip in, I will shower you with all this content to say thank you, and you can enjoy the warm fuzzy feeling that you're helping me and my amazing guest writers/readers bring more accessible smut into the world. You also get to call yourself a 'porn producer' because you literally are one, and ISN'T THAT COOL!
Conclusion: support me, I need your help and I'll give you cool stuff!
Support me annually at the $5/£4.50 per month tier (that's just over $50 or £45) or above before December 1st and I'll send you one of these lovely soft-cover notebooks to say thank you! Use it to write down all your sexy thoughts, loving affirmations, or just fill it with drawings of dicks if that's what you fancy. They're limited edition though, so get in quick – the offer ends on 1st December because that's when I start sending out the cards.
Can't support me at that tier?
You can still get ad-free browsing, all the bonus content AND erotic stories at the lowest Patreon tier, and I am hugely grateful for any and all support you can contribute. Every single person who's a Patreon at the start of December will get this beautiful limited-edition card to say thank you.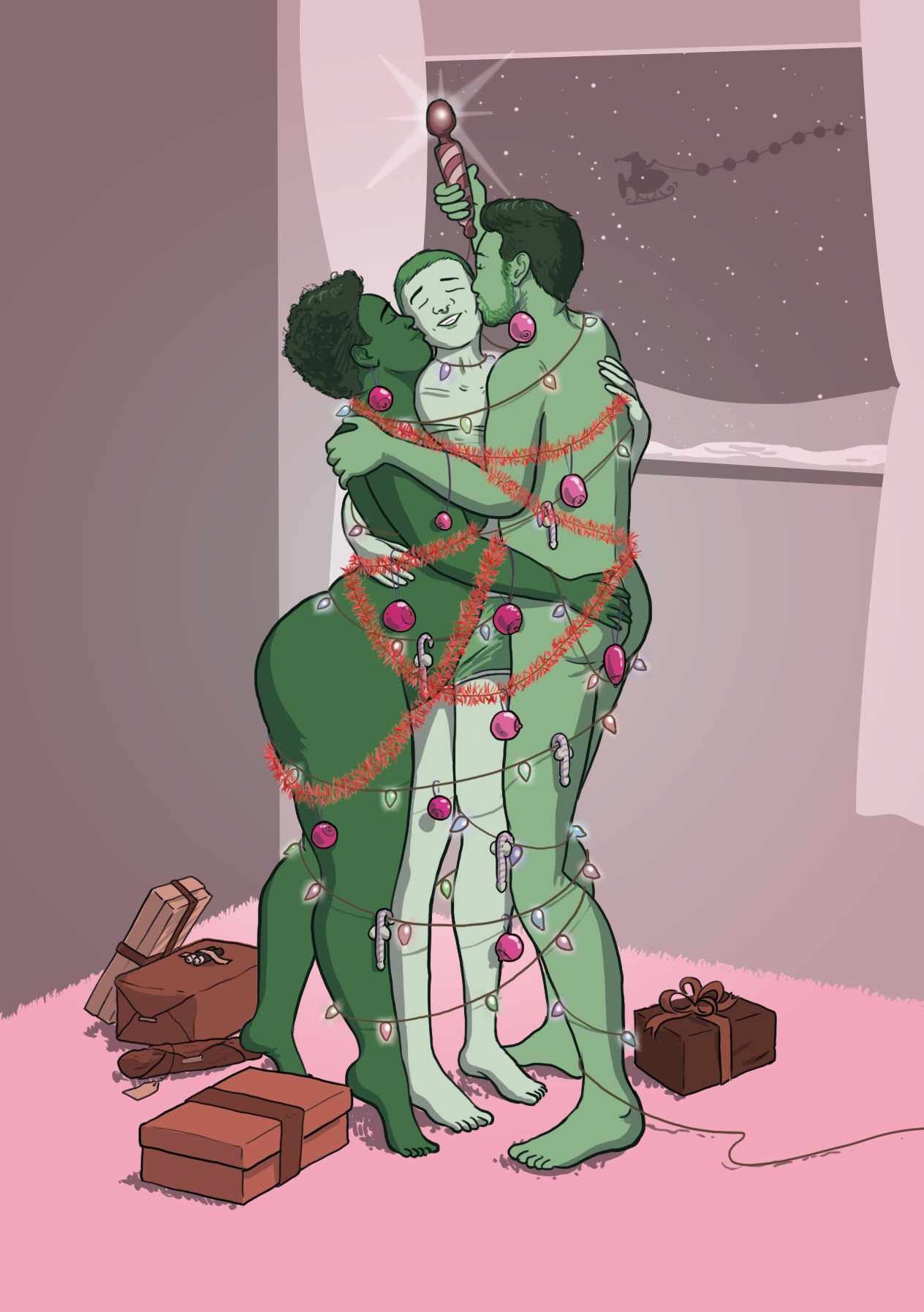 Can't support me on Patreon?
Please don't sweat it if you can't support financially – the reason I try to keep the audio porn free is so that everyone (including those on low/no income!) can have access to hot, inclusive audio smut. I'm so sorry I can't extend all the bonuses to everyone, as they cost me money to make and send out, but if you've read all the way down this long-ass page, I can definitely give you a little free gift to say thanks for your patience: here's one of the bonus erotic stories – Adventure. It features a birthday spitroast somewhere along the beautiful Colorado river.
Feel free to share this page, or the audio porn, or anything else on the site. Support isn't just about cold, hard cash: I also rely massively on clicks and shares to keep this site going, as well as nice comments telling me (or guest writers!) that you like this or that particular story.
Thank you so much for reading/listening: be well.