Tag Archives:
this post inspired by the athletic gentlemen currently competing in the London 2012 men's gymnastics perv-a-thon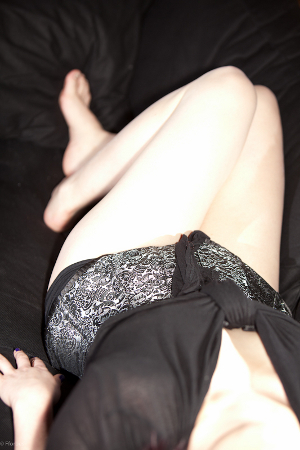 I tend to avoid athletic boys. With their muscles and their energy and their ability to go for hours I fear that they'll put me to shame. The sex they have is impressive – powerful, beautiful and hard. The sex I have is desperate – moaning, panting, begging. It's not about athleticism, it's about lust.
But number 24 was athletic.
I met him at a posh event where he was surrounded by friends and I was surrounded by strangers. I was awkward in high-heels and a dress, and he was funny, fit, bald, with nerdy glasses and a quick mouth. I wasn't completely smitten but I was getting there, and just drunk enough to approach someone who would otherwise fill me with terror. Someone who was far cooler than me, more attractive than me, more athletic than me. Number 24 was a lad – the sort of boy who won at sports day while girls like me were hiding behind the bleachers smoking fags and comparing fake injuries. He was holding the room with effortless confidence – drunk and getting drunker, leering and joking and scanning the party not for girls who looked pretty but girls who looked willing.
So I did what any slightly curious, drunk girl would do: I took him round the back of the building for a blow job.
The briefest of kisses ended with me on my knees in the mud, feet and knees wet through as I tore at his flies. He whispered in the dark – angry and lustful encouragement just loud enough for me to hear but not loud enough to give us away. When I put his dick in my mouth he already tasted salty with precome – rock solid. He held the back of my head and pushed me down until my lips touched the base of his dick and I choked.
"That's it." And he shoved it in harder. He wanted the control – he wanted me reeling, unbalanced in the mud, with nothing to grab onto but him. He wanted my hands cupping him and stroking as he thrust his dick harder into my mouth. I ran my hands over his unfamiliar body – solid thighs, a tight arse – a genuine honest-to-god six pack. Athletic though I wasn't, he liked seeing my lustful take on blow jobs – he liked my pervy enthusiasm, and he liked it when I looked up into his face with eyes watering.
"I'm going to come." I moaned as he said it – a choking, wet moan as I opened the mouth he was fucking to suck in the air that would take me through to the end. Excited by the thought of his hot spunk hitting the back of my throat. I sucked harder, pulling as much of his dick into my mouth as I could.
But he didn't come in my mouth.
He pulled his cock out, and with one hand rubbed at it frantically. Pulling on my hair, he tipped my head back and looked into my eyes. He saw my face wet with spit and precome, and – with grunts and twitches – he came. Thick spurts of his spunk covered my cheeks, dripping into my open mouth, plastering loose strands of my hair. He didn't just want to come – he wanted to come so that his friends would see, when we walked back inside, that he'd had me. He'd fucked me. And he'd left me covered in him.
Up to that point I was, despite the humiliation of having to avoid kissing people goodbye, still in my comfort zone. I'd showed the cool kids how the dirty goth girls can fuck. He'd humiliated me, but I'd had him – I'd owned him. I'd had his twitching prick in my mouth.
But later that night he followed me back to my hotel room and fucked me like an athlete. Flipping me over, picking me up, bending me over the desk and forcing his spit-lubed dick into my ass. Quick, curt thrusts punctuated by sharp exhales of breath. Porn fucking, with a porn audio track.
"You. Like. That" as he slapped me. "Fucking take it" as his cock slammed deeper into me, with him holding one of my legs at an angle so acute he could reach every inch of the inside of my cunt.
Muscular arms bending me into different shapes, holding me wide open so he could get at me. He couldn't sit still when I sat on his dick. Instead he grabbed my arse and fucked the rhythm out of me, until it was all I could do to hold still, squeeze my cunt around his dick, and enjoy the rapid forceful pounding of his powerful hips.
It felt like a fight, like he wanted to show me what he could do. He was performing, like a gymnast performs a routine, like a runner sprints in front of a cheering crowd. He was faster, harder, stronger than me, and he wanted me to know it.
It wasn't just a fuck – it was a competition. And although he was the most athletic, I think, on reflection, I won.