Tag Archives:
relationships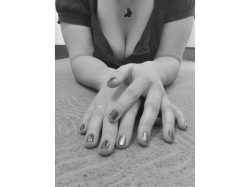 As anyone who follows me on Twitter knows, a lot of things make me angry. Selfish commuters, bigoted people, Tories, scented tampons, cider that does not taste like apples and is therefore definitely not cider, etc.
But very recently I experienced a new kind of anger. Someone, who I can only describe as a 'weapons-grade arsehole' discovered my blog by searching the phrase "sorry sluts, your vagina doesn't have a 'clear history' button."
Well. I have since googled this phrase, and discovered that there are a fair few cretins out there who find it hilarious. So now I'm on a mission. I know it's hard to change someone's mind on the internet, I believe Charlie Brooker once described internet debate as 'like hurling shoes at the sky'. But I think there's a slight possibility that some people just think this phrase is funny, and don't realise how ignorant and ridiculous it is.
So I wrote this. In the hope that at least one person in the future will search that phrase, come here, and realise that vaginas don't need a 'clear history' button, whether they belong to a slut or not.
sorry sluts, your vagina doesn't have a 'clear history' button
Let us examine why this phrase is utterly odious on a number of different levels.
What is a slut, exactly?
What counts as too many partners? Five? Ten? Twenty? The 'slut ratio' when I was a teenager was generally taken to be your age, meaning that you were a slut if you'd fucked more people than you'd had birthdays.
But no doubt this is a cultural thing – there may well be places where it would be considered the height of sluttery for a 20 year old to have fucked three guys. A hundred years ago it would be considered slutty for a woman to have been fucked by anyone other than her husband. What counts as excessive promiscuity is completely subjective, and a ridiculous judgement to make about someone.
Calling someone a 'slut' frequently (although not always) smacks of jealousy and resentment, and the word is generally used to make women feel small if they enjoy having sex, or don't have the squeaky-clean sexual history that archaic-thinking dickheads think they should have. But that shouldn't matter – what's happened in the past doesn't always stamp itself indelibly on someone's character. Just because someone's fucked a hundred men before you, that doesn't mean she's evil or weak or callous – it just means she likes fucking. And correct me if I'm wrong, but fucking is generally something that we want our partners to enjoy.
I don't care whether you think I'm a slut
While I give a massive toss about the general attitudes that make women feel like they should ration out their sexual favours as if they're bestowing precious gifts on the men they deign to sleep with, your individual opinion of my own sex life is of little importance.
It's really easy, so I'll keep it short: whether you think I am a slut or not, I don't give one tenth of an atom of a gram of a portion of a shit. So fuck you.
I wouldn't push a 'clear history' button on my vagina
The phrase "sorry sluts, your vagina doesn't have a 'clear history' button" implies that, if there was a 'clear history' button, 'sluts' would want to push it. Because they are ashamed. Devastated at their lack of self control. Their inability to refuse an offer of sexual gratification.
Which is, you know, complete and utter bullshit. I've slept with a fair few guys – probably not as many as people tend to think based on this blog, but more than I'd gleefully admit to my mother – and I'm glad that I fucked each and every one of them. The hot ones, the not-so-hot ones, the ones who struggled getting it up, the ones who hurt me in a delicious way, the ones I loved, the ones I grew to hate, the ones I cried over and the ones I cried for.
Some of them were awful. Some of them were beautiful. One of them was violent. One of them was gay. One was a virgin so nervous he could barely touch me. All of them did good things to me, and some did very bad things too. But even if there was a magical button that removed any of them from my sexual history, I wouldn't erase a single second of a single fuck with a single guy I've ever had.
I'm not just proud and delighted, I'm grateful. For the fun, for the lessons learnt, for the whip-marks and come-stains and memories I still frequently wank to. I'm grateful to each and every one of them for giving me something to weave into the rich, jizz-soaked tapestry of my lucky, lucky life.
Slut shaming
I'm on a mini-crusade – I need people to know that this shit doesn't fucking matter. Who a girl has fucked, how many people she's fucked, how she's fucked them, etc. Not just because it's a personal bugbear of mine, but for all the women who are aching with lust, and desperate for cock, and in love with guys and in love with fucking.
For all those women who want to do it but don't. For the women who'll leave a first date frustrated and horny, going home alone because they don't want to 'give the wrong impression.' For the teenaged girls who give endless blowjobs but can't 'put out' and get genuine sexual pleasure of their own in case word gets around that they're easy.
For the guys who don't care how many people you've fucked. For the guys who love a girl with special tricks others have taught her. For the ones who like to watch, and talk, and hear stories of times you've been gang-banged in a sex cinema. For all the men and women the world over who love a good fuck, but hate the fucking judgement.
For me. Because I'm slutty and I fucking like it.
At some point in the future I want someone to google that phrase and find this. If you want to, you can help me optimise the fuck out of this blog entry.
If you have a blog and want to link to this, please do it using the phrase
"sorry sluts, your vagina doesn't have a 'clear history' button"
Write your opinions on it, tag them "sorry sluts, your vagina doesn't have a 'clear history' button." Use subheads and titles including the phrase "sorry sluts, your vagina doesn't have a 'clear history' button". Send me a link to your entry so I can help you to promote it.
Tweet about it, facebook it, share it with the limited collection of nerds who are in your Google+ circles.  Add a link in forums, blog comments, Flickr sets and Wiki-fucking-pedia. Tell your friends, acquaintances and colleagues. Tell your church group. Tell your postman. Tell your Mum.
Spread the word, kids: I've fucked a lot of people, and I couldn't give a fuck.
Background: A politician has been having a love affair with a young Russian girl, who was accused of shagging him purely so she could find out state secrets. Well, this week the courts ruled that there was no evidence that she was a spy – she just loved him.
Liberal Democrat MP Mike Hancock is a sexy man. Perhaps not to you, but he certainly is to Katia Zatuliveter.
For some reason we are aghast. We are shocked. We, as a nation, have risen as one and cried "WTF" at the sheer implausibility of someone who is young and (let me just get out my arbitrary 'hotness' measuring device) sexy falling for a guy who is – shudder – old.
We are so gobsmacked, in fact, that we believed her to be a spy.
She was a young, blonde Russian, for a start, so of course she was a spy. But more than that, she just had to be a spy, because the very idea that she would have been fucking an older man for anything other than money is just utterly grotesque. Awful. Unthinkable.
In his judgement (in which he allowed that Mike's ladyfriend was, on balance, not a spy) Mr Justice Mitting concluded that "however odd it might seem, she fell for him."
Odd indeed. Why oh why would a young (bring out the arbitrary measuring stick again!), sexy blonde fall for a beardy old Lib Dem? While you try to hold down the rising feeling of nausea at the idea of intergenerational relationships, I'll throw out a few ideas:
Older guys are wiser
More years = more time to ingest facts and stories. Listen to an older guy talk and you'll hear interesting tales and scintillating nuggets that, in turn, will help you to appear wise when you're older. Just look at the weight of sexy knowledge contained within the brains of old dudes such as Ian Hislop, David Attenborough and Jeremy Clarkson.
Older men have more sexual experience
While they may still only do it in the same range of sexual positions as you're used to, older guys have more experience and patience in bed. They are definitely more likely to make you come because they've had more practise at doing it.
Older guys have the aura of authority figures
Hi, teacher/driving instructor/angry army sergeant at a training camp for filthy female recruits. Older guys are hot because they can tell you off and have you really believing it. They're a bit like dads, and therefore more likely not only to spank you like you've been very naughty, but also buy you ice-cream and help with your homework.
Absolutely none of the above
You know what I love in a guy? An awesome sense of humour, a filthy mind, a liberal outlook, a willingness to tolerate my excessive swearing. I am not generally bothered by his weight, his height, his body hair, or the year that happens to be printed on his driving license.
Maybe Mike Hancock is a great cook. Maybe he's a brilliant listener. Maybe he's sensitive, charming, funny and absolutely stunning in bed. Perhaps he makes her gasp for air as he rails her like a man possessed.
Just because we pick out one particular feature of someone (in this case his age) and dwell on it obsessively, that doesn't necessarily mean that it is the only thing that potential partners will focus on. And just because there is a huge difference in age that doesn't necessarily mean that this girl has an age fetish.
Forget his age and appearance for just a fraction of a second, and consider that maybe, just maybe, she loves him because he's great.
There are very few blog posts that I regret writing – even if I'm wrong I'm happy to show how wrong I was and reflect on what I've learned. This one, though, I don't like: it was written a long time ago when I didn't have the language or knowledge to express what I was really talking about – consensual non-consent, and established trust within relationships. 
'Yes' is a powerful word. It gives someone permission to do things. Some people choose to say yes to certain people – you can fuck me, but he can't. She can suck me off, but I'm not so sure about her. Some people give their consent for specific acts – you can shag me, but you can't put it in my ass. You can cane me, but not so hard it draws blood. Restrain me, but with soft ropes not gaffer tape.
Etc, etc, etc ad infinitum – humans are infinitely different and weird and filthy. A man who chokes me with my consent is a stunning, cunt-wetting sex-god. A man who chokes me without my consent is a criminal.
But I hate the idea that I have to give that consent explicitly, and I hate that often I'm told to be more cautious than I am. I hate the idea that 'no means no'.
If boys always took my 'no's to mean exactly that, I'd have spent most of my life crywanking myself to completion after disappointing vanilla sex, imagining how good it could be if he'd just, you know, spit in my fucking mouth or hit me in the face or something.
A blanket 'no means no' rule doesn't hold up to scrutiny in my longer relationships – it's an easy and useful default in an unfamiliar situation, and can prevent people from being forced into doing things they don't want to do. But when relationships develop and communication muddies the waters, 'no' can mean anything from 'I just can't be bothered' to 'persuade me' to 'I'll get wet if you make me do it.'
The massive 'but'
I don't speak for everyone. Obviously. My own views on consent within the relationships I enter into is probably pretty extreme, and if I only gave you my word on what 'no' means I could potentially cause a lot of damage.
So I want to show you a selection of other views on the matter. All the women I asked about this gave excellent, thoughtful and interesting responses. Not one of them had a simple answer.
Mags – If I give you a real 'no', you'll know
The first time I had buttsex, my boyfriend didn't ask, he didn't even tell me he was going to do it – he just did it. Part of me was outraged that he didn't ask, but a bigger part of me loved that he didn't.
Overall, I don't say no (and mean it) often…I sometimes play at "no", but there is always a massive fucking "yes" in my eyes and I guess I'm lucky that I have always had partners who can read me.
A genuine "no" is accompanied by body language that also says "no" loud and clear – taking myself out of arms reach, covering my body, leaving the room – but it's nearly always no from the outset, I can count on one hand, and still have digits spare, the times a yes has become a no.
Girl A – Consent is agreed beforehand
For me, the word "no" is very rarely used in the bedroom. Once you've made it that far, there's not very much I'm not willing to at least try. Previous to this we've probably discussed my hard limits.
If I've invited you back to mine, or am coming back to yours, we've spoken about what unspeakable things we'd like to do to each other.  But I don't outright ask/get asked "would you like to have sex?", and then wait for an affirmative.
Something like having sex with me when I'm asleep? With some of my boys I wouldn't mind, but I would rather we'd discussed it beforehand.
Amanda C – None of us can read minds
My idea of consent and responsibility for consent resides in this larger idea: you can't read anyone's mind, and nobody can read yours. You have a responsibility to yourself to clearly express what you want and how you feel to other people. This doesn't mean being a totally unfiltered open book, but understanding that although there might be a lucky chance that someone else totally groks to your signals, you're responsible for stating what you mean, what you want, how you feel.
I think that a lot of people react to grey areas by attempting to make a list of dos and don'ts, which is just impossible because you can't make a list for everything, and what, are people going to carry a little laminated card with them? Like some kind of flowchart for banging?
You can't assume the "whys" of other folks, be it in sex, dress, behavior, etc. This doesn't mean that everyone is being deceitful, and showing one thing but feeling another. It just means that you can't read their mind, and they can't read yours.
Girl B – It depends on how well I know you
It very much depends on who I'm with. With one guy we have talked about everything we both like and don't, so yes for him means that anything we've talked about goes. Part of that package is me saying "no", because I love to play that game. I love pretending to say no and having him do it anyway. But I trust him and he knows the score.
If I was with someone new, yes would mean…well anything I'm comfortable with. If I haven't already discussed it and something happens that I don't like, then no definitely means no. If he doesn't know me well I don't think he has the right to interpret that "no" as anything other than serious.
As a woman who has said no and meant it, and been ignored, this is a tricky area. I was in a relationship years ago. One night, I didn't want sex (at all, I was drunk and spinning and made it very clear), but he pinned me down, covered my mouth, forced himself on me and anally raped me. Now in a different situation with a guy I trusted and had talked about that with, it may have been a huge fucking turn-on. In this case, I was scared, unable to breathe, angry, violated. His view was that I was his girlfriend and he could do what he liked. Wrong.
Yes, no, maybe, please
I don't know how to end this, but I don't know the answer to the original question either. What is consent, and how can you make sure you have it?
You can ask for it outright, but that takes away the potential for fun sex that pushes boundaries and makes people uncomfortable and makes me come like it's the end of the world.
Or you can guess that you have it, but then you risk damaging someone you're aiming to delight.
But I think it's OK to not have a blanket rule, so I'm happy to chuck 'no means no' away for the time being. If you're following a set of hard-and-fast rules on consent then you're likely to trip up regularly – either by pushing things far too far or not far enough – because everyone's different.
No doesn't mean no for everyone. Sometimes it means 'yes' or 'maybe' or 'persuade me' or 'not right now.' To fully understand exactly what it means you have to listen really carefully.
Postscript: This was written in response to some reactions to my previous post on buttsex, in which a guy did sexy things to me after I'd begged him not to. Many thanks to @hellsbell_ for raising the issue.