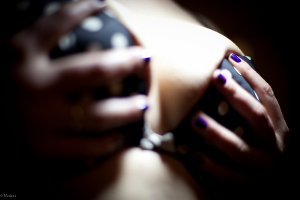 We can be horny, we can be hopeful, we can be keen, we can be enthusiastic, but woe betide us if we're desperate.
Desperation is unsexy
There's nothing less sexy than someone who whines for you. Who doesn't just want you but who needs you in a pitiful, clingy way. I've been guilty in the past of turning my nose up at such people. You know the ones – the ones who text you straight after a first date asking for another, the ones who try to wheedle an invite back to yours even though you've already said no. The ones who send you emails saying "why didn't you reply to my last email?"
I snort dismissively, delete their texts, and pity the poor fools who think I'm anything special to fuss over.
But I'm wrong, and I'm cruel, and I know that this is bad. I shouldn't write off the desperation of others because I fall victim to exactly the same feelings. The difference between my desperation and yours is that mine feels more true, and raw and painful.
We're all desperate sometimes
Tonight I'm having an evening of self-imposed celibacy, and as a consequence I'm pathetically desperate for sex. Not just sex, either – I specifically want to be beaten. I want to be toyed and fucked with. I want a guy to bend me over, spank me with the palm of his hand, dip his fingers into my cunt to feel how wet I am, then beat me some more.
Sometimes I wonder if I'm capable of walking to the nearest pub, picking the loneliest-looking guy, and begging him to take me roughly in the beer garden. And then I get hornier and more desperate and I realise that I can't – sex with a stranger will scratch a different itch to the one I actually have – the desperation to fuck a guy who knows me, and who can beat me with the strength and lustful conviction of someone who knows how I like it.
Have a wank, then
When I confided in a friend about this problem he said exactly that: "why don't you have a wank?" but unfortunately it doesn't work like that. I don't know if it's the same for everyone (what I do know, though, is that it's rarely the same for everyone), but if I come home from work and rub one out, five minutes later in the kitchen as I'm pouring a gin and tonic, it occurs to me that – well, the last wank was nice, why not have another? And another? And… you get the idea.
Wanking is not a nice, relaxing release of tension. It's like Pringles.
Sometimes you have to beg
The only solution to this problem is to find a boy I like fucking, and persuade him that – no, it doesn't matter that it's a school night – he has to fuck me right now. This works sometimes, and the resulting sex is satisfying and powerful and – usually – incredibly quick.
But I don't think it's easy to do this. Doing this properly involves putting yourself out there as a desperate person. Texting someone to say 'I desperately need sex now – are you free?' is far more difficult than saying 'Free tonight? Fancy a shag?'.
'Fancy a shag?' has less baggage – it's less needy – it's more likely to get a reply.
But it's also less likely to be successful. I once sent a casual message of this type to a friend, after a similar self imposed (but this time week-long) celibacy, and he offered to come and pick me up and take me to his house. My cunt twitched and ached as I waited in the cold outside the train station – imagining a quick journey to his, followed by a swift beating and a cold, functional fuck bent over the side of his sofa.
I didn't wear knickers, I hadn't even bothered to wear shoes – flip-flops thrown on as soon as his 'yes' text came through meant I was prepared for nothing other than a quick shag. I needed it just to calm me, to prevent me from rubbing my thighs together on a train in a manner that was starting to look suspicious to those who regularly joined my carriage.
He stopped nearby, and I limped over to his car, wondering if there was somewhere nearby we could retire to, saving ourselves the ten minutes of dripping, twitching agony as we drove to his house.
But I'd been too casual. I'd been too jokey and calm. 'Fancy a shag?' hadn't fully conveyed my need. He stopped at a pub on the way, and insisted that we had a pint. I downed my drink then squirmed for 20 minutes, staring at him. I batted my eyelashes and crossed my legs and jiggled my knee up and down under the table, willing him to drink up.
It was the longest twenty minutes of my entire life.